History 1980's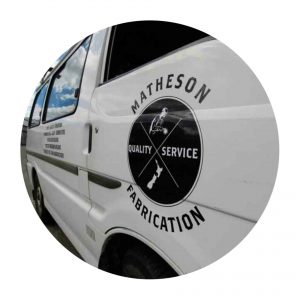 Based in The Whakatu Industrial Park (The old Hawke's Bay Freezing works) Matheson Fabrication are specialists in the design and manufacture of stainless steel tanks, equipment and products to suit many industry requirements from Commercial to Residential.
We carry with us years of experience in the sheetmetal fabrication industry, where we have worked with clients from a range of varying industries including:
Rendering
Meat Abattoirs
Pelt Processors
Wineries & Breweries
Residential Customers

Food Production & Restaurants
We pride ourselves on:
Quality workmanship
Delivering a completed project on time
Providing a friendly and professional service
Providing a competitively priced and cost-effective service.


Contact us for more information or check out our range of services and past work.